Why are Android phones better than iPhones?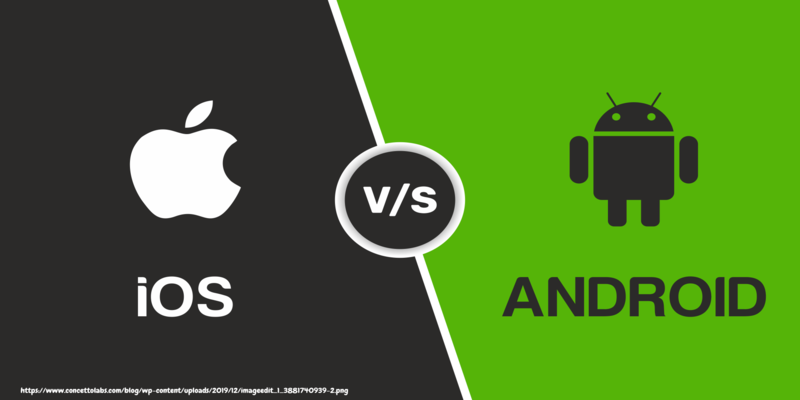 We are living in a world where we can't live a day without looking at our smartphones. Basically, smartphones are built with Android and iOS. Android phones are very familiar to most of the people in India, where iPhones are basically used by upper-class people. Many of them think that using iPhones is much more luxurious and a sign of perfection. Many of them think that iPhones are better than Android phones. iOS is the basic operating software of iPhones. Android was developed by Google and iOS was developed by Apple. Android supports many devices and it is an open-source software, whereas iOS is built by Apple and it can't be modified by anyone. The most important feature of the iPhone is that it is more secure than Android.
Andoid phones are cost-effective and any ordinary man can buy and use them, but iPhones are very costly. It's not affordable to all. Android OS is highly customizable and can be modified by anyone, while iOS is less customizable. Andoid phones support expandable storage, while iOS doesn't. Android smartphones support dual-sim cards, whereas the iPhone only supports one. Android phones have a type-C port, supports fast charging and have headphone jacks, while iPhones have no fast charging and no headphone jack. Android phones support most of the apps, while the iPhone has fewer apps and many of them are costly. iPhone's design is very outdated and it has a big notch, while Android phones have no notch and they have in-display fingerprint and face unlock. iPhones have no fingerprint sensor. They also don't have a charger in the box. So we ought to pay extra for this. iPhones have fewer service centres and don't support cheap hardware; the hardware and software are costly.
Android phones have far more features than iPhones and are far more affordable to the average person. It's much better for anyone to buy an Android phone than an iPhone. If anyone shifts from an iPhone to an Android, they could feel the relief.
Jomon Joseph
M. Sc Statistics with Data Science