RAJAGIRI outREACH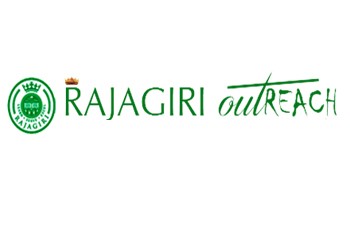 Rajagiri outREACH (Rajagiri Educational Alternatives and Community Health) Service Society is the Professional Service Wing of Rajagiri College of Social Sciences, Kalamassery, and is registered under the Travancore-Cochin Literary, Scientific & Charitable Societies Registration Act XII of 1955.
RAJAGIRI outREACH - Rajagiri Educational Alternatives and Community Health (outREACH) Service Society was established in the year 1982 and has been registered in 2002. Rajagiri outREACH holds FCRA registration (No.052850501) and Exemption under 80G(5)(vi) of the IT Act (CIT/CHN/12A/Tech-11/2002-03 from 1/4/2007 to 31/3/2010, GST # 32AAATR5978C1ZI. RAJAGIRI outREACH is an NGO empanelled by the Social Justice Department, Suchitwa Mission- Government of Kerala, Revenue Department for conducting Social Impact Assessment Studies, Kerala State AIDS Control Society (KSACS), Haritha Keralam Mission, Kerala Rural Water Supply and Sanitation Agency (K.R.W.S.A), Department of Women and Child Development Govt. of Kerala, National Institute of Social Defence, Ministry of Social Justice and Empowerment Govt. of India.
Click here to view about RAJAGIRI outREACH
---
VISION
To become a centre par excellence of learning, unique in experience, value based in its approach, and pioneering in its efforts for enriching and fulfilling LIFE.
---
MISSION
To facilitate comprehensive and integrated development of individuals, to effectively function as social beings, imbued with righteousness and courage of conviction.
---
Programmes and Services provided by Rajagiri outREACH:
Social Impact Assessment Studies

Need Assessment Studies

Research Studies, Training and Consultancy

Corporate Social Responsibilities (CSR) Projects

Child Centered Programmes - Child Sponsorship / Higher Education Sponsorship / Child Rights and Human Rights / Education Programmes / Childline Support Services / Career Guidance Camps / Souhrudam Camp / Parent Awareness Events / Kaval Project – Psycho-social support for children in conflict with law / Kuttampuzha Tribal Development Project for Children residing at the 4 Pre-matric hostels for boys and girls.

Crèches for Children

Women Entrepreneurship Programmes / Empowerment

Day Care Centre for the Elderly - Geriatric Services / Programmes

Programmes for Community Health / Community Health Insurance Scheme / Community Development - HIV/AIDS Project / Suraksha Migrant Projects

Jalanidhi Projects

Community Outreach Events

Natural Resource Management and Environmental Protection

Consultancy in Waste Management

Disaster Management

Post Flood Relief Activities

Students Internship

Outreach and Drop in Centre (ODIC) - Substance Use Prevention in Community Setting, at Ernakulam District

Community Based Peer Led Intervention (CPLI) -Substance Use Prevention in Community Setting, at Kozhikode District

COVID-19 Relief Activities
---
Contact: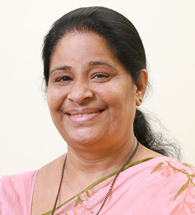 Meena Kuruvilla
Project Director, Rajagiri outREACH
Rajagiri College of Social Sciences, Kalamassery
Email : rossrajagiri@gmail.com / outreach@rajagiri.edu
---
For More Details: http://rajagirioutreach.in/
---