Teach your daughter- Save your Nation!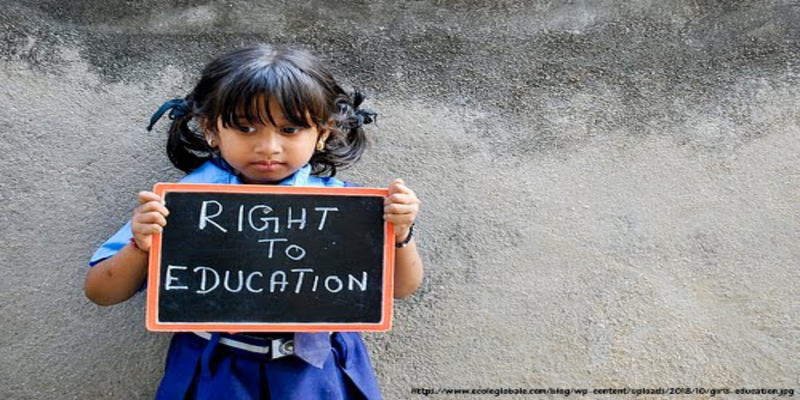 Two days earlier, when I was scrolling through my Instagram, I saw a reel that a girl who was not able to get good marks ended up in a forced marriage. She didn't get any second chances and was forced to be a maid at her in-laws. Why is this only for girls? It's shown that if a boy was not able to get much marks, he will be given even more chances.
Many women dream to make money of her own, to stand on one's feet. But at a very young age these kids are sent to their in-laws- even before they understand what life is!
In my Undergrad college, when we were 2nd years, a news spread about a rule that may increase the legal age of girls to be 21. We were shocked to see the status update from the very next day onwards. Each Sundays and Thursdays, there were marriage ceremonies. Our juniors were getting married- the students who just entered 18! There was a student in physics, who was the topper in that class. After completing her 1st semester, she turned 18. At the beginning of the 2nd semester, she was forced into marriage. After 1 month she was pregnant and dropped-out of her studies. Even now, teachers warn parents by explaining this incident. Now, as for equality, the rule has been sanctioned and our Prime Minister Narendra Modi raised the legal age of women to 21 as equal to that of men.
Parents should understand their children and allow them to fly towards their dreams. It's not all about family making in life. We can't compare marriage with studies or career. Everything is needed.
Life is all about actions and not contemplation. Each and every human being has their own dream to achieve. Everyone has unique abilities and aspirations. We know that there are many organizations which have come up for women empowerment and equality. But still there are many girls who are suffering. This has to end for the good.
Aliya Hashim
M.Sc Statistics with Data Science