Is Virender Sehwag an underrated legend???!!!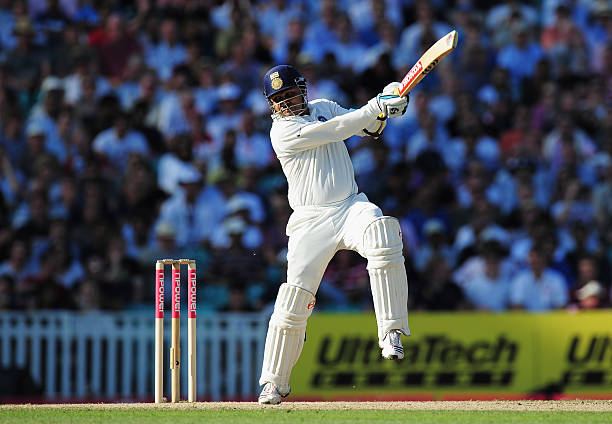 India has always been a country that has produced many talented batters over the years- from little master Sunny Gavaskar to the God of cricket Sachin Tendulkar to the present heart throb of Indians Virat Kohli. But I have always thought that there was something special about Virender Sehwag that made him standout from the rest of the batters. We humans always give a lot of importance to numbers and stats, but at times these numbers do lie. In the case of Sehwag it is not about the amount of runs that he has scored; but it is the way and the pace at which he scores his runs that made him different.
Virender Sehwag totally changed the concept of opening the batting in test cricket. What made me think he is underrated is that fans often forget some of his swashbuckling knocks. He is one of the biggest match winners that the world has ever seen. He had that unique ability to turn a match around by himself. The Chennai test between India vs England in 2008 was one such match where I feel Sehwag's knock did not get that much noticed. In this match India was able to successfully chase down the mammoth total of 387 in a slow turning wicket in the fourth innings. Sehwag came out to bat with all guns blazing, hammering a 68-ball 83, which included 11 fours and 4 sixes. This knock came under the shadow of Sachin's century, and even today, when people talk about this record run chase, very few remember about Sehwag's knock. Though Sachin scored the hundred, it was Sehwag's quickfire 83 that set the run chase, and it did make a huge difference in the end. Remember that English team had great quality bowlers like James Anderson , Graeme Swann and Steve Harmison and Sehwag was really going hard on them.
Though Sehwag has scored 2 triple centuries and all, other matches where I feel Sehwag was top notch was when he scored 201 not out against Sri Lanka, where every single batter was troubled by Ajantha mendis and Muralidharan. In fact Sehwag severely battered them to all parts of the ground. For me, as a young boy growing up in the 2000s who was passionate about cricket, Virender Sehwag was a symbol of destruction and courage. The man who hit the first ball of 6 innings in the 2011 World Cup for 4, the only Indian to score two triple centuries in test, but did not even get a farewell game. Has Indian cricket really acknowledged this genius??? This question still lingers on the minds of many cricket fans.