Cryptocurrency – A Speculative Bubble?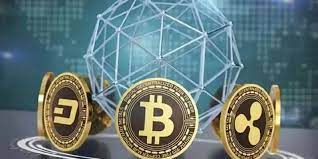 Cryptocurrency – A Speculative Bubble?
Cryptocurrency (called crypto-currency or crypto), is a type of digital currency that doesn't have a central controlling authority, however instead uses a decentralized system to record transactions and issue new units. As cryptocurrencies don't trust banks or governments to verify the transactions, cryptocurrency crimes are on the increase. Apparently, cryptocurrency exists strictly as digital entries and are held in digital wallets. They run on a distributed public ledger referred to as the blockchain, where a record of all transactions are updated and controlled by the currency holders. Bitcoin, Ethereum, Tether, Litecoin, Ripple etc. are examples of cryptocurrencies used worldwide. Procurement for cryptocurrency may be either through on-line brokers or through Cryptocurrency exchanges, and may be funded through currencies/cards/wire transfers. Many payment services like PayPal permits users to shop for, sell, or hold cryptocurrencies. The lawfulness of cryptocurrencies varies well from country to country and remains indefinable or ever-changing in several of them apparently, cryptocurrencies like Bitcoin are characterised as a speculative bubble by many Nobel prize winners.
The Reserve Bank of India (RBI) has not given any kind of recognition to cryptocurrencies and, therefore, they're not legal within the country immediately. As per the finance ministry, Cryptocurrency and Regulation of Official Digital Currency Bill, 2021, can give a helpful framework for the creation of the official digital currency. The Crypto Bill is at present pending approval from the Union Ministry. Currently, there is no legislation to control the crypto system, resulting in confusion among customers.
Interestingly, there have been several scams in crypto in the past years, which include Fraudulent initial coin offerings (ICOs), phishing scams, cloud mining scams, extortion scams, pig butchering, pump and dump etc.
Dr. Ann Baby