PGDCSW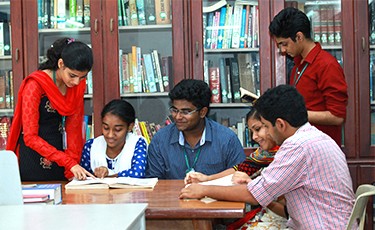 Post Graduate Diploma in Clinical Social Work and Counselling Practice (PGDCSW) is a full time one year aided course offered by Rajagiri School of Social Work. In 2002, the former Diploma in Social Service (DSS) was revised and renamed it as Post Graduate Diploma in Administration of Human Services (PGDAHS) and in 2015, this was restricted to (PGDCSW). PGDCSW offers a distinctive blend of clinical social work and counselling practice skills. The programme provides an opportunity for learners to get trained in therapeutic models and to specialize in counselling for Family and workplace.
COURSE HIGHLIGHTS
Acquiring knowledge on general, developmental and personality psychology, mental health and

psychopathology applicable for counselling and strengths based practice.

Application of direct social work practice and clinical practice and appreciating the role of counselling in clinical social work practice

Developing skills in building relationship and assessment of clients, techniques and theoretical approaches of counselling and using

behavioural, cognitive behavioural, Cognitive analytical approaches in counselling.

Fostering an understanding of practice in the areas of child and adolescent counselling or Marriage and Family or Workplace counselling.