BBA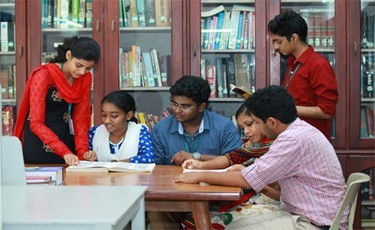 Bachelor of Business Administration

with

Business Analytics(HR & Marketing).
About the Programme:
The Bachelor of Business Administration program focuses on nurturing competent administrators, decision-makers, and entrepreneurs. The programme offers an optimal mix of all the functional elements of Business Studies that will provide the learners with the foundational knowledge on different aspects of the administration of a business with special focus on inter-disciplinary learning, industry exposures, business and personal skill development activities, research workshops, entrepreneurial pieces of training which will expose the students to the problems and opportunities in the real business world. Business Analytics is offered as value-added with the BBA programme which intends to equip the students with the employability skill as required by the Industry.
Duration :
The programme duration is three years with six semesters.