Ph.D In Management Studies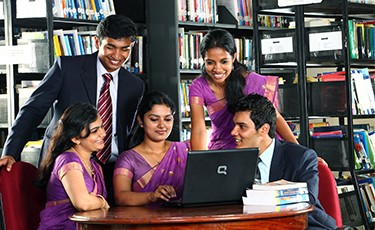 Research Centre in Management studies leading to the PhD degree in Personnel Management and Industrial Relations, Management, Behavioural Sciences and Allied disciplines at the Department of Personnel Management, Rajagiri College of Social Sciences, Kalamassery was recognized by the University through University Order No. Ac.A.II-3/1175/92 dated 30/11/1993.
The research centre over the years had seven (External) guides, who were not full-time faculty members of the college. The status reports of their PhD guideship and the details of candidates registered/completed under them are enclosed below (as on October 2018).
The supervising research guides in Management are:
1. Dr. Joji Alex N, Associate Professor
2. Dr. Veeva Mathew, Associate Professor
3. Dr. Rakesh Krishnan, Assistant Professor
Eligibility for the PhD Programme:
The eligibility conditions for the PhD programme in Management are laid down by the MG University from time to time stipulating to the norms of the UGC. The intake is usually in the month of June-July or as notified by the MG University.
Candidates with the following can apply.
1. Candidates who have qualified the MG university entrance exam for PhD Programme conducted by the university within the relevant time frame
2. Candidates with NET/ JRF (JRF which is valid at the time of application)
The selection of the candidates is based on the following:
1. Eligibility in qualifying exam
2. Merit in the synopsis the candidate intends to study
3. Availability of vacancies with the research guides.
4. Final approval from MG University
If selected, the candidate is to be in a position to complete a full time course work for a duration as stipulated by the university/UGC. The stages of progress of the study are to be reviewed by the doctoral committee every six months.
The research scholar on fulfilling the time frame as specified by the UGC (Based on full time or part time scholar), on completion of at least two publications as per the UGC norms pertaining to his/her study, and after necessary review at the doctoral committees, may be allowed to submit the thesis.