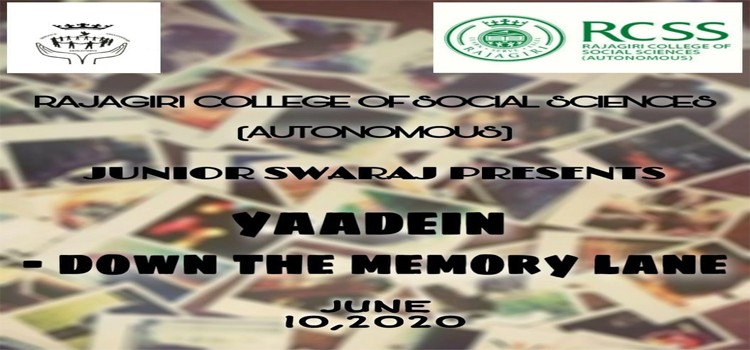 YAADEIN- DOWN THE MEMORY LANE- FORMER MEMBERS OF SWARAJ RELIVED THE EMORIES
Date: 10th June 2020
Platform: Instagram, Facebook
Organizers: Junior SWARAJ
Faculty Coordinator: Sr. Bincy Maria
"Things end but memories last forever"
The Junior swaraj conducted its 2nd programme of this year 'Yaadein-Down the memory lane' on 10th of June 2020. Former members of swaraj since 2013 has relived the memories about their initiatives that they had taken in swaraj and how it helped them in their future life. Through this they have gained high confidence level to initiate more programmes, improved their communication skills, and they also shared about their camaraderie between the three batches.
About 25 former members of swaraj from 2013 to 2020 batch has relived the memories with swaraj and those videos were posted on the official Instagram page of junior swaraj and on Facebook also.
Through the programme Yaadein-Down the memory lane reminds everybody that memories are timeless treasures of the heart and each happiness of yesterday is a memory for tomorrow. All the members of swaraj has put their maximum effort to make this programme a grand success.