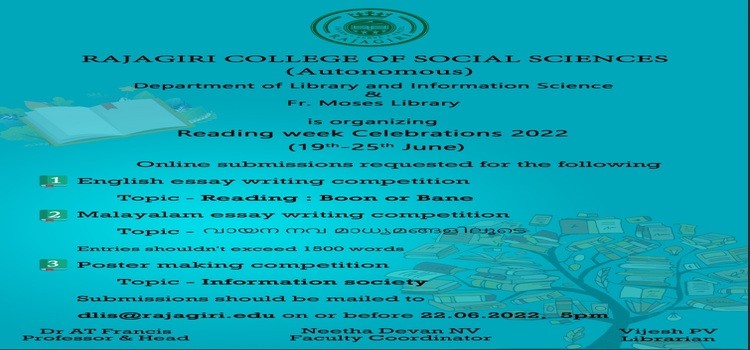 Reading Week Celebrations 2022
June 19-25th June
Department of Library and Information science in collaboration with Fr. Moses Library is organizing Reading Week Celebrations.
Entries are invited online for the following competitions:
English Essay Writing Competition –
Topic- Reading: Boon or Bane
Malayalam Essay Writing Competition –
വിഷയം: "വായന നവമാധ്യമങ്ങളിലൂടെ "
Poster Making Competition-
Topic- Information Society
Rules and regulations:
Essay shouldn't exceed 1500 words.
Entries should be send to dlis@rajagiri.edu on or before 22nd June2022, 5pm.