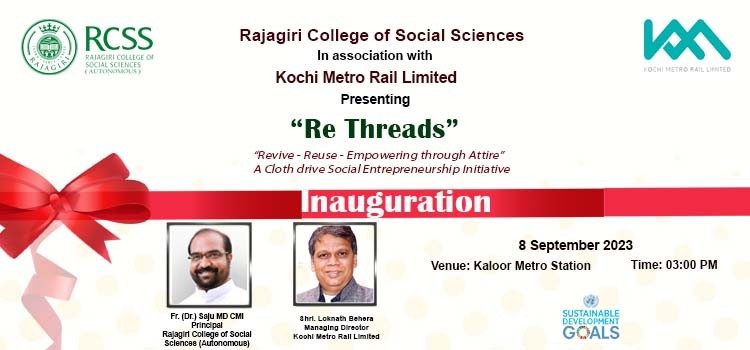 Sir, It's an initiative by Students of BBA. The major purpose is to create an awareness on Fast Fashion and its effects on environment through this initiative. Students will collect used clothes from different sources and unskill it then distribute to the needy people.
We have got a space sanctioned by Kochi Metro. Here the students will be distributing upskilled clothes on every 3rd Saturdays.
The initiative will be inaugurated by MD. Shri. Loknath Behera
Rajagiri, in collaboration with Kochi Metro Rail Limited, presents "Re Threads" - a pioneering initiative aimed at reviving and reusing fabric to empower communities through sustainable attire practices.