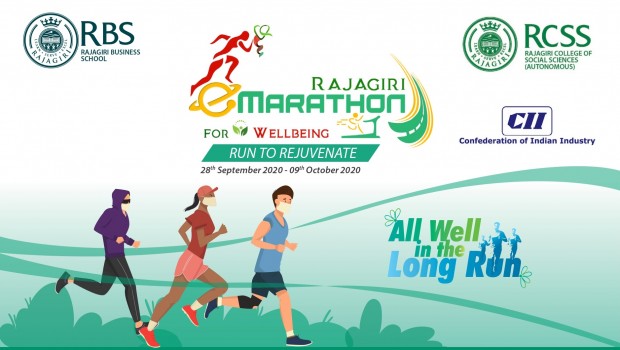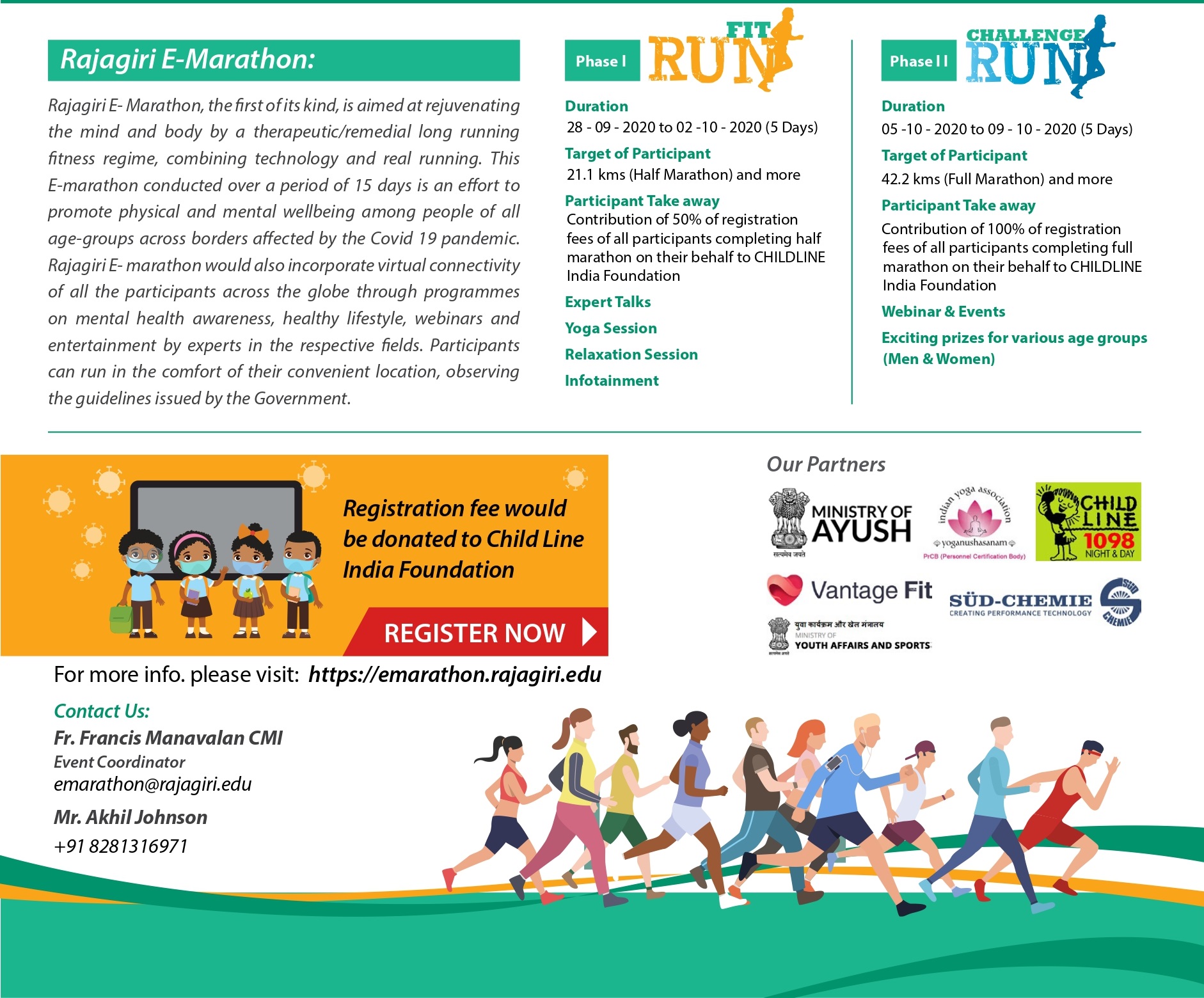 Rajagiri E- Marathon is being planned as a 14-day event spanning two phases. The first phase of five days will have trial runs to gear up participants for the main challenge, followed by two days of rest and informative sessions. During this five-day phase 28/09/2020 to 02/10/2020, participants can join the event on the platform provided. This week is expected to encourage and inform participants about the challenging run that lies ahead. The target for the practice week is 21 kilometres (half marathon distance). Completion of the distance will make them eligible for the challenges in second week. Rajagiri will also be holding webinars, and events during the weekend to encourage participants. The second phase would be between 05/10/2020 and 09/10/2020. This week the challenge for participants will be to at least complete a full marathon distance (42km in 5 days). The participants can keep competing after reaching this milestone and the top 10 contestants (judged by the total distance completed in competition week) will be eligible for cash awards. Rajagiri will contribute the entire registration fees of all participants that complete the full marathon distance to a social cause. In addition, Rajagiri will also contribute an amount equal to the total run points accumulated by the top 10 contestants. Prizes will be announced on 10/10/2020 – 'The World Mental Health' day.
The college will have contributed 50% of registration fees of all participants completing half marathon on their behalf to child line India foundation to support children who have lost their parents in Covid 19 pandemic to continue their education.
Inaugural ceremony, Rajagiri E-Marathon held on 28th September 2020. Honourable Minister of State for External Affairs & Parliamentary Affairs, Shri V. Muraleedharan, graced the occasion virtually and inaugurated the event.
Valedictory Function was conducted on October 10th 2020. Honourable Minster for Ayush Shripad Naik was the Chief guest. Shri P.N Ranjit Kumar, Joint secretary to Ministry of Ayush also graced the occasion. An amount of Rs 5 Lakhs was handed over to Childlike India foundation during the function