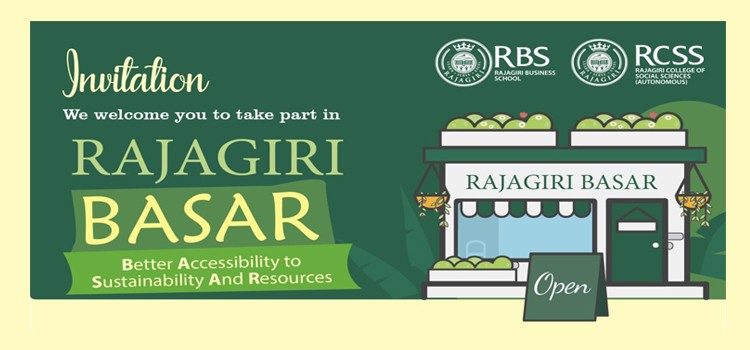 Rajagiri BASAR
With immense pleasure and gratitude inviting you with your family to the launching ceremony of our new initiative RAJAGIRI BASAR, a handholding movement to support Micro-Entrepreneurs by Rajagiri Business School & Rajagiri College of Social Sciences in Collaboration with Kudumbashree Marine Products Export Development Authority (MPEDA) & Kerala State Bamboo Corporation Ltd.
The inaugural ceremony will take place at 11 am at SDG Wellness Park, near Bella vista, Rajagiri Valley campus, Kakkanad, tomorrow.
Rev. Dr Jose Kuriedath CMI will preside over the function.
We are expecting eight groups of entrepreneurs associated with Kudumbasree, MPDEA, Bamboo Corporation, Honey Producer's association etc for the first edition of RAJAGIRI BASAR.
Event: Feb 1st & 2nd 10:00 Am to 04:Pm
Take home:
• Processed Foods Items
• Beverages
• Products for Daily Use
The project envisages conducting the RAJAGIRI BASAR every month on the campus.