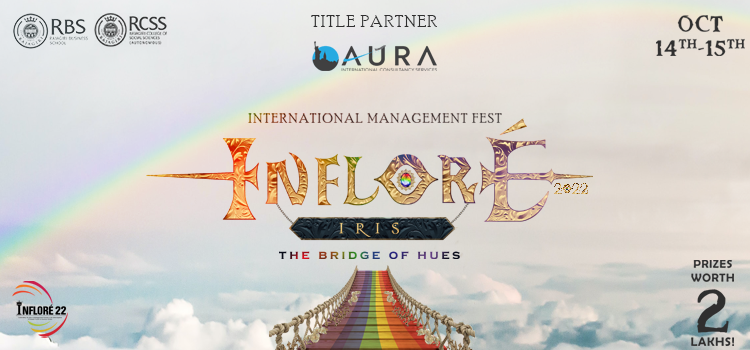 Infloré is a management fest which hosts several events and competitions for students in and around the country and in 2019-20 we went International. Since its inception, the fest has witnessed participants from prominent colleges spread across India and last year around the Globe. Infloré has its own brand of being one of the finest fests conducted in the southern part of the country. The quality in which the events are conducted is truly one of the major reasons why the fest has its own share of fans.
Infloré 17th Edition took place in the month of January, 2022 for a period of 3 days and it housed 2000+ participants from about 100 different colleges.
This year, Infloré 22 is scheduled for the month of October 2022 for a period of 2 days. The core concept and essence of our Infloré '22 is Iris: The Bridge of Hues Where the sky full of dreams meets an ocean of endless possibilities. With a total of 15 events; categorized as 8 management and 7 non-management events. Among the 15 events, 3 of them will be conducted online and the remaining 12 events will be conducted offline.