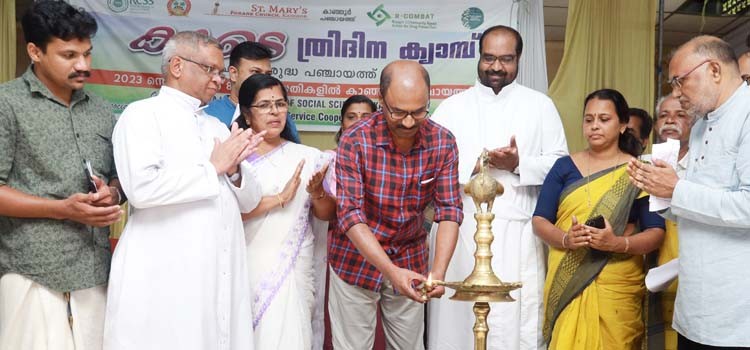 Together for a drug free Kanjoor, KOODE
KOODE, the three-day camp organised by Rajagiri College of Social Sciences in association with Kanjoor Grama Panchayat, St. Mary's Church Kanjoor, and Kanjoor Service Cooperative Bank was held on the 8th, 9th and 10th of September 2023.
The camp was inaugurated by Mr. N Ashok Kumar, District excise joint commissioner in the presence of various other dignitaries like the Kanjoor Panchayat President, Kanjoor Cooperative Bank President, Vicar of St. Mary's Church, Principal of RCSS and Staff Coordinators of RCSS.
In order to achieve the ultimate aim of moulding a drug-free panchayat, the students from Rajagiri College conducted street plays, awareness classes, and flash mobs at various venues within the panchayat.
The camp was a huge success and concluded with an action plan preparation meeting followed by the valedictory function.