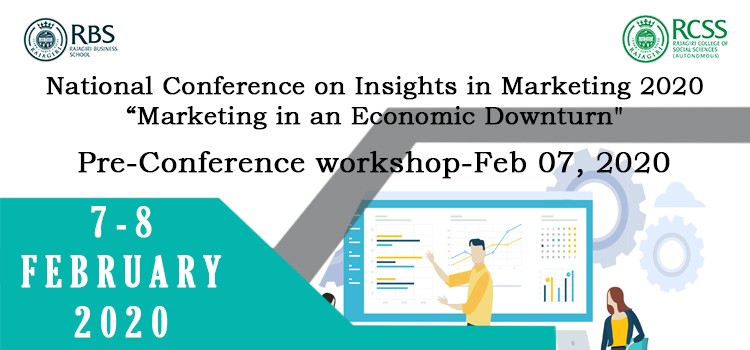 Theme: Marketing in an economic downturn
After enjoying market success for a number of years, it's easy to dismiss changes in the market, over-hire, and spend too much. In a slowing economy, overconfidence can lead a firm into all kinds of trouble, even disaster. The marketing strategy, should be adaptive, responsive and agile to the changed circumstances of downturn, but at the same time enable the firm to stay focused for the long term.
Sub-themes
Contributions are invited in the following area but not limited to.
Insight driven Marketing

Digital Marketing

Social media Marketing

Mobile Marketing

Marketing in Recession

Client retention

Enhancing brand awareness and reputation

Managing an increasing sales cycles

E-commerce

Retailing

Branding

Causal Marketing

Ethical issues in Marketing

Developing measurable campaigns

Increasing direct marketing investments

No Cost, Low cost marketing
Pre-Conference workshop-Feb 07, 2020
One-Day Workshop on 'Philosophical Underpinning and Qualitative Research Methodology' is to provide participants with an essential knowledge and overall understanding about philosophical basis and qualitative approaches in social science research.
---
Conference Brochure: Click here to View/ Download