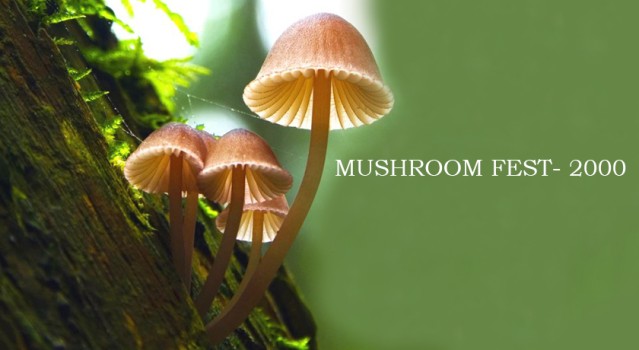 MUSHROOM FEST- 2000
MUSHROOM FEST- 2000 was conducted on 28th January 2020 by the Department of Biosciences, Rajagiri College of Social Sciences, Kalamassery, to promote mushroom cultivation by understanding its importance and benefits. It was jointly organized by Rajagiri College of Social Sciences and District Kudumbashree Mission, Ernakulam.

A magazine was released on the importance, nature and scope of mushroom cultivation 'Mushroom Vigyan' by Mr. Geevarghese, District Mission Coordinator, Kudumbashree Ernakulum.

Dr. N.S. Pradeep, Senior Scientist, Malabar Botanical Garden and Institute for Plant Science delivered a lecture on "The opportunities and challenges in mushroom cultivation" by.

Ms. Tany Thomas, Assistant director Department of Agriculture, Muvattupuzha, delivered a lecture on "Mushroom Cultivation: A Quick Livelihood option for Women Entrepreneurs".

An exhibition was also arranged for Mushroom Fest 2020. Five women entrepreneurs had food stalls selling various mushrooms value-added products.

A total number of 135 beneficiaries attended the programme.