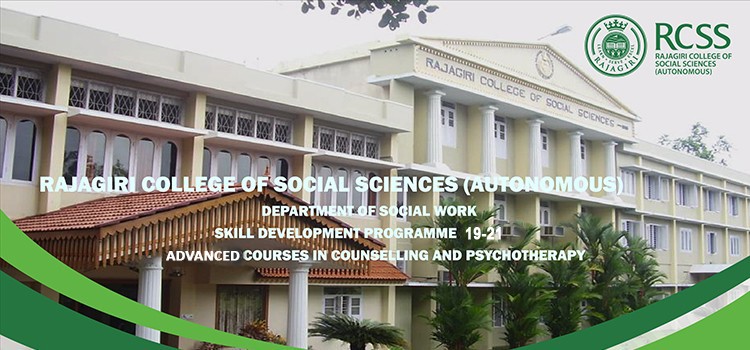 School of Social Work Organises skill development Programme in Counselling and Psychotherapy.
Title: " Advanced Courses in Counselling and Psychotherapy by Department of Social Work "
The programme is designed for individuals who are in helping or person centered roles. This carters to the members of the academic profession, voluntary organizations, support services, personnel engagements, youth workers and who are engaged in providing guidance and advice to various age groups of people. This course would enable the participants to gain better understanding on the process of helping profession and make their people engaging roles more professional and effective. This would be a foundation for the participants who want to pursue a professional career in counseling and therapeutic support.
Who can join?
Any graduate can apply for these certificate courses; however, preference will be given to professionals like, teachers, managers, employers, social workers, nurses, psychologists, development practitioners, NGO representatives.
Basic course in Counseling
Contents
Fundamentals of counseling

Foundation on mental health issues and counseling needs

Personality theories and implications in counseling

Counseling process, skills and approaches

Counseling needs of different groups (children, adolescent, youth, elderly and the employees)

Counseling techniques and assessment – skill training
Advanced course in counseling and psychotherapy
Contents
General Introduction

Introduction to Essentials of CBT

Therapeutic Conceptualization - Cognitive conceptualization

Responding to Dysfunctional Cognitions

Collaboratively designing effective action plans

CBT techniques and strategies

CBT for Specific Conditions – Depression, Anxiety, Childhood Disorders etc

CBT for Depression

Second Order CBT

Mindfulness based CBT
---
---
Dates: 20, 21, 22 February 2020
---
For More Details: View Brochure
Apply now: https://forms.gle/3ckF1P9Wpp83Jy6eA
---