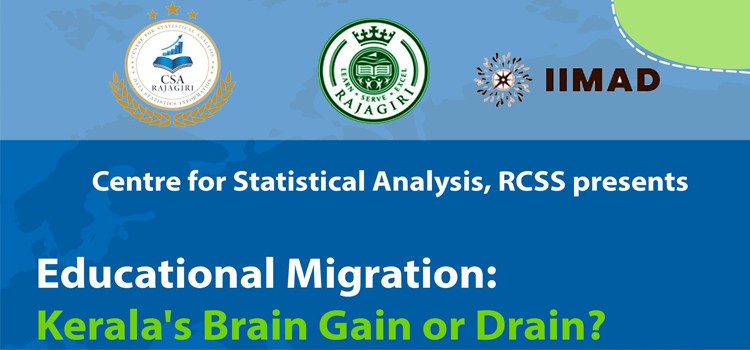 We are hosting DR. S. IRUDAYA RAJAN, Chair of the International Institute for Migration and Development, for a session on "Educational Migration: Kerala's Brain Gain or Drain?".
· Date: 18/11/2023
· Timings: 11:00 AM to 12:00 PM
· Venue: Carmel Hall, RCSS
This session will delve into "current trends of educational migration from Kerala, discuss the broader challenges for the state's educational future, and provide invaluable guidance to students considering overseas education and employment". The insights offered will be particularly beneficial to Faculty, research scholars, and students.