BSW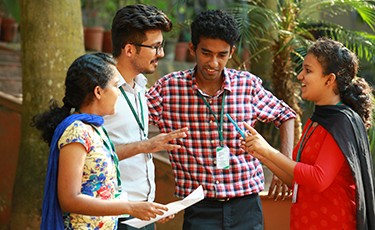 Bachelor of Social Work is an undergraduate programme in social work initiated by Rajagiri School of Social Work in the year 2002, first of its kind in Kerala. BSW is a three year degree full time programme consisting of six semesters. This programme focuses on sensitizing young aspirants of Social Work Profession to social issues by developing social awareness and molding them to be professional social workers. BSW programme imparts knowledge, skills and attitude that are essential for an individual to bring changes in the life of marginalized and underprivileged sections of society. BSW is a foundational social work programme, aiming at training for delivering human services through widening the horizons of perspectives with a global standard. The transnational exposure provided by Rajagiri makes BSW programme a distinctive one. This programme moulds socially committed and professionally competent young social workers to contribute towards the social development of the country.
COURSE HIGHLIGHTS
Equipping the learners with integrated domain knowledge, conceptual clarity and ability to perform as social work professionals.

Developing the foundational skills in working with individuals, groups and communities.

Training to engage in evidence-based practice and to be equipped with research skills.

Promoting the ability of the learners to work independently and in teams.

Providing an understanding and appreciation for the ethical standards of the profession and encouraging social sensitivity with responsiveness.