B.Com Model II: Finance & Taxation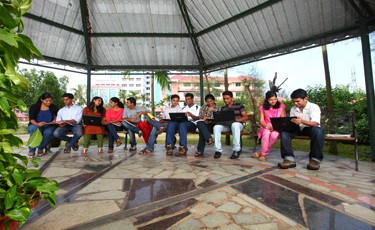 B.Com Model II: Finance & Taxation Integrated with ACCA – Association of Chartered Certified Accountants (UK)
About the Programme:
B.Com Model II Finance & Taxation is an undergraduate program offered by the Department of Commerce and Professional Studies with a value-added ACCA Programme. In the wake of increased globalization, this course helps them to upgrade themselves to become better professionals and deal with international challenges concerning Finance and Accounts. It helps to impart advanced learning to students in the discipline of business and commerce, particularly involving the application of Financial Reporting, Auditing & Assurance, and Financial Management. The course integrates graduate education and professional studies and helps in the transformation of youth into a new form of the corporate citizen, equipped with financial skills and conceptual clarity. The Programme is ideally suited to finance professionals proposing to acquire employment or practice the profession of accountancy abroad, or seek employment in multinational companies located in India or abroad.
Duration :
The program duration is three years with six semesters.